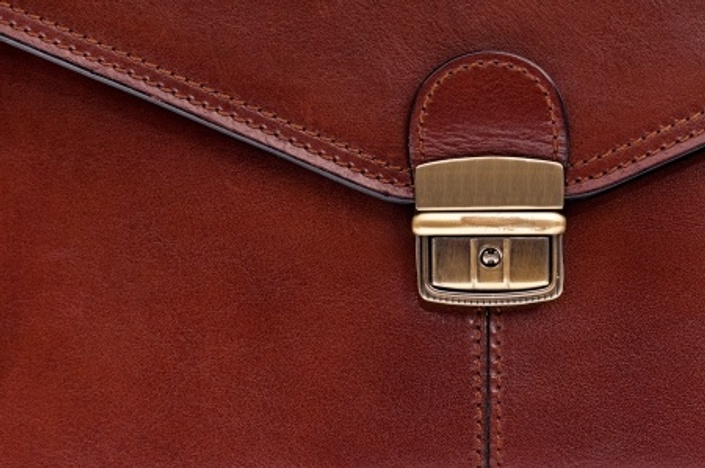 Outsmarting the Job Market
Let's face it: Higher Education is supposed to get you HIRED! That's the whole point, right?
I mean--sure--college is fun and enlightening and enriching, but in the end, everyone who invests money and time in an undergraduate degree is expecting that investment to pay off, career-wise. In fact, according to Alexander Astin's famous national survey of college freshmen, the #1 reason today's college students say they're in college is "to get a better job." After all, you can't eat prestige. In the current economic climate, however, the reality is that nearly half of recent college graduates are either unemployed or underemployed (working below the level of their education.) Ouch. This can be a real slap in the face when you consider how much college costs these days. With outstanding student loan debts to repay, you literally can't afford to underperform in the job market.
Let's look on the bright side. If the bad news is that half of recent grads are experiencing career disappointment, then the Good News is that half are full employed! So, that's your goal: to join the successful 50%! Learn how to join the ranks of the successfully-employed in Outsmarting the Job Market. In this course, you'll discover:
The CareerLaunch™ Sequence
How to survive in the New Economy
Thriving job sectors and trends
Personal branding advice
The best networking investment you will ever make
Essential but overlooked career resources
How to apply the A.D.M.I.T.™ System to get desirable doors to open!
It's time to put your education to work. Give me an hour of your time and I'll show you the strategic moves to make now to avoid becoming an unfortunate statistic later! Get ready to finally launch your career by enrolling in Outsmarting the Job Market today.
Your Instructor
I'm Bonnie Kerrigan Snyder, author of The New College Reality and founder of Outsmarting College™. A graduate of Harvard with a doctorate in Higher Education, I have worked as a high school guidance counselor, college admissions officer, college writing professor and college career counselor. I've trained with the Princeton Review and been a highly-rated editor with EssayEdge. I'm also the parent of a college student and recent college graduate of my own, so this topic is near and dear to my heart. I believe that the college admissions process should be an enjoyable process of self-discovery rather than a stressful competition, and that the middle and upper-middle classes deserve access to the same level of "insider info" that the elites have always enjoyed. My goal is to help you get far more from higher education while investing less.

WORDS OF PRAISE
The Outsmarting College series by Dr. Bonnie Snyder is an insider's guide to getting accepted to college and paying for it. Bonnie levels the playing field families now have a fighting chance in the College Admission and Financial Aid processes. She even shows you secrets for getting a job after college. It's like having the answer key for College 101. I made my daughter, who is a junior in high school, listen to the entire Outsmarting College series, by Dr. Bonnie Snyder. My daughter actually thanked me and is now following the methods outlined by Bonnie. My daughter doesn't need luck applying to college—she has Bonnie!" —Steve E., Boston, MA
"Going to college today is worlds different than when we parents went. If you don't know what you're doing, you could find yourself in real trouble in today's higher education climate. Don't let that happen to you or your child; these Outsmarting College audios are packed with fresh, unique, actionable insights for dealing with the current challenges of college and career planning. Don't go to college without 'em!" —Dennis E., Phoenix, AZ
"I didn't know it at the time, but I "Outsmarted College" launching my career as a Commissioned Officer graduating from the US Naval Academy. Neither of my sons are likely to graduate college with zero debt and a guaranteed career, but by applying the systematic approach Bonnie Snyder shares in Outsmarting College-Career Launch, they have a path ahead dramatically increasing their potential success. Bonnie's Outsmarting College series raises awareness, educates, and eases the fears of parents, students, family, and friends facing such pivotal decisions." —Dave D. Fredericksburg, VA
"I once had the unusual opportunity to chat with a quiz show champion. Of course, I asked him how he beat his competitors and he replied, 'Know when to hit the buzzer. Don't guess.' I was stunned. I had expected him to say that he had spent hours studying encyclopedias or dictionaries but, no, he simply said that he had figured out less obvious but critically important strategies that gave him an edge over equally intelligent peers. Bonnie Snyder's Outsmarting College Admissions, left me with the same impression. The college admissions process shouldn't be a game to win or a code to decipher, but it is. To assume that the process simply rewards those with the highest level of traditional academic aptitude is to be tragically naive. Like the quiz show champ, Dr. Snyder has concrete advice that, while not obvious, is simple to understand and apply. It can set you or your student apart from fellow applicants. With an impressive career in academics and college admissions, Dr. Snyder speaks from experience in a style that is more like coffee with a friend than an audio book. I learned a lot, I will share her advice with my family and friends, and I have and will continue to recommended her work to students and parents." —Shawn G., Lancaster, PA
"Dr. Snyder's books and audio materials are chock full of keen insight and valuable tips, offering a unique perspective and an effective approach. Rather than simply following the crowd, you'll find plenty of thought-provoking alternatives and helpful resources so that you can achieve to your goals without losing yourself to the process." —Mike M., Oakland, CA
"Outsmarting College contains very informative information and I highly recommend it to all students who will be attending college. This program should be listened to at the very beginning of the college planning process because it provides a foundation for the entire search and selection process." —Alan T., 
Indianapolis, IN
"College planning is complicated and it's easy to get overwhelmed. But Bonnie puts it all in perspective and makes it manageable for both parents and students. Bonnie has a thorough understanding of the complex landscape of college planning—everything from applying to college, to paying for college, to navigating majors once you get to college. What's more, she focuses on what's important: sticking to personal goals, not paying too much, making college work as a real stepping stone to a successful life." —Beth B., Seattle, WA
Frequently Asked Questions
When does the course start and finish?
The course starts now and never ends! It is a completely self-paced online course - you decide when you start and when you finish.
How long do I have access to the course?
How does lifetime access sound? After enrolling, you have unlimited access to this course for as long as you like - across any and all devices you own.
What if I am unhappy with the course?
We would never want you to be unhappy! If you are unsatisfied with your purchase, contact us in the first 30 days and we will give you a full refund.